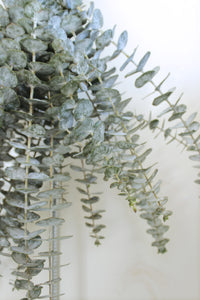 Eucalyptus in the shower typically lasts for about 1-3 weeks if it is kept in a moist and warm environment. Eucalyptus, with its fresh and invigorating aroma, has become a popular addition to showers and bathrooms. The branches can last anywhere from several weeks to a couple of months, depending on various factors. The type of eucalyptus can play a role in its lifespan, as some species are more resilient and long-lasting than others. Additionally, the environment in which the eucalyptus is kept can also affect its longevity. A bathroom with high humidity and warm temperatures can help keep the...
---
• eucalyptus bunch • eucalyptus for shower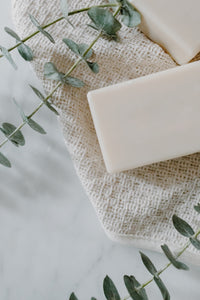 Self-care is an important aspect of overall health and well-being. One way to incorporate self-care into your routine is by using a baby blue eucalyptus bunch. The scent of eucalyptus is known to be invigorating and relaxing, making it a great addition to a self-care routine.   Tie it and Hang it! Hanging a baby blue eucalyptus bunch in the shower is a way to incorporate it into your self-care routine. The steam from the shower will help release the aroma of the eucalyptus, creating a spa-like experience in the comfort of your own home. In the shower, the scent...
---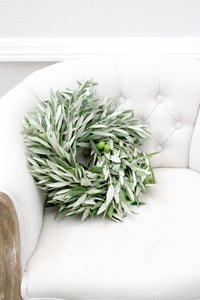 An olive wreath, also known as a "crown of thorns," is a super cool symbol that has a lot of meaning for Easter. It's often made from actual olive branches and is used to remember the sacrifices that Jesus made during the Passion. Imagine that the olive wreath represents the crown of thorns that Jesus had to wear when he was crucified. The thorns represent the pain and suffering that he went through, but the olive branches symbolize the promise of peace and new beginnings. The reason we use an olive wreath during Easter is to remind us of...
---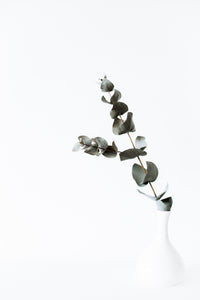 Baby blue eucalyptus leaves are known for their delicate blue-gray color and their refreshing, minty scent. These leaves have a wide range of uses, from decoration to aromatherapy to skincare. One of the most popular uses for baby blue eucalyptus leaves is as a decorative element in floral arrangements. The soft blue-gray color and delicate texture of these leaves make them a perfect complement to a wide range of flowers, and they can add a natural and organic feel to any bouquet or centerpiece. In addition to their decorative uses, baby blue eucalyptus leaves are also commonly used in...